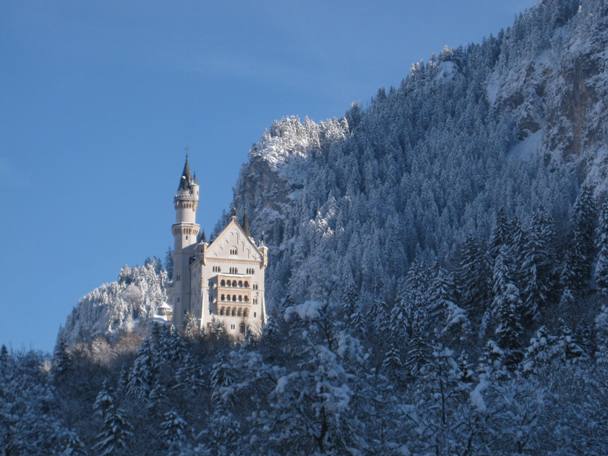 Neuschwanstein is Germany's most famous palace. It is set in the mountains outside Munich and was the inspiration for Disney's Sleeping Beauty castle.
You can get to Neuschwanstein by public transporation, but we decided to take a tour bus there. The tour also included a visit to Linderhof, the small private palace of King Ludwig II, and the town of Oberammergau, a small Bavarian town famous for its Passion Plays. We were glad we took a tour bus there, it made for a hassle free day. The tour guide was great and provided a lot of interesting background information.
The major problem for getting spine patients to Neuschwanstein is that it is a 20-30 minute uphill walk to get there. There are horse-drawn carts that can take you up the hill, but you may have to wait in line just as long to get one.
The tour takes all day (8am-6pm), but is well worth it. Neuschwanstein is amazingly beautiful
Neuschwanstein official website:
Bayerische Schlösserverwaltung | Neuschwanstein
Tour website:
Gray Line Munich Castles Sightseeing Tour