This is the 6th year that I've been coming to Straubing and several times I've been here during or near the time of the Jazz an der Donau. These trips are usually endless 20 hour days and I rarely have time to do anything fun. I've missed BB King, Al Jarreau, Diana Ross and many other acts that I would have loved to have seen.
I finally made it this year and it was wonderful. Friday, my client was only 1 day post-op, so I missed Percy Sledge. Saturday, I was able to see 2 acts.
Just walking to the festival was so pleasant... this is NOT a southern California sky: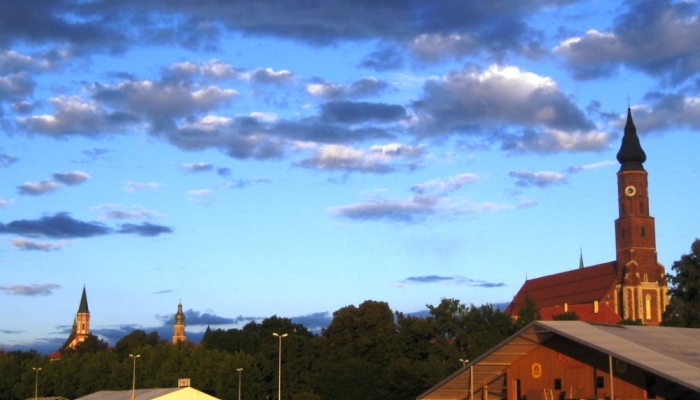 The Puppini Sisters were wonderful. They brought the Andrews Sisters back to life with a very entertaining mix of swing, jazz, rock and pop. They closed with an amazing version of Walk Like an Egyptian that seemed to cross all genres of music all at once. My cheeks hurt from smiling through the concert.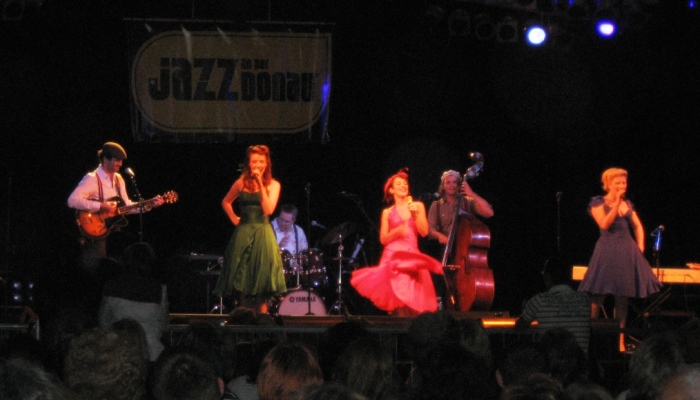 Sergio Mendez started at 11pm. I remember Brazil 66 from 66, so this was a real treat. They opened with Look of Love and hit so many songs I remember... I did not realize how prolific he was. (I was a bit disappointed that they didn't do Girl from Ipanema.) The best part of the show was watching the singers... man can they move. Their feet never touched the ground. However, it made me sad because since my spine surgeries, I can't move my hips that way. (Ok, so my hips never moved independently of my shoulders on the best day I ever lived!)
What a great show! Sorry for the lousy picture, but by midnight, I'd had a beer or two.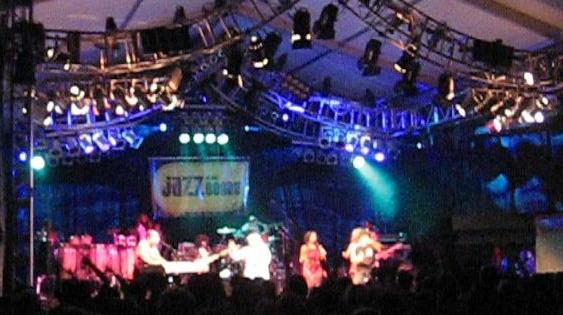 If you are heading to Straubing or Bogen in the summer... look for the Burgerfest in June (only every other year)... Classics and Jazz on the Donau in July... Volksfest in August... Christmas Market in November and December.
All the best,
Mark