If you are driving to Straubing or Bogen you'll most likely be headed east on the 92. It takes about an hour to make the drive from Munich airport. Last week, we were driving from Munich, had no time pressure and were hungry. So, we decided that we'd look for something interesting on the way... no expectations.
When you exit the 92 on the B20 to head to Straubing or Bogen, you have about 15 or 20 minutes left of your drive... to the north. Just off the 92 to the south, you'll find a beautiful little town (about 13,000) called Landau am der Isar. Just keep looking up at the church on the hillside and you'll find the town square with plenty of restaurants of all types. It was a holiday when we were there, so all the shops were closed, but we ate at an excellent Mediterranean restaurant. We walked about and really enjoyed Stadtpfarrkirche St. Maria (town parrish church of the Virgin Mary.) This is one of the larger Baroque churches in the area and is beautiful. Just a short walk from the church, we found a beautiful lookout point... you could see the entire lower Isar valley.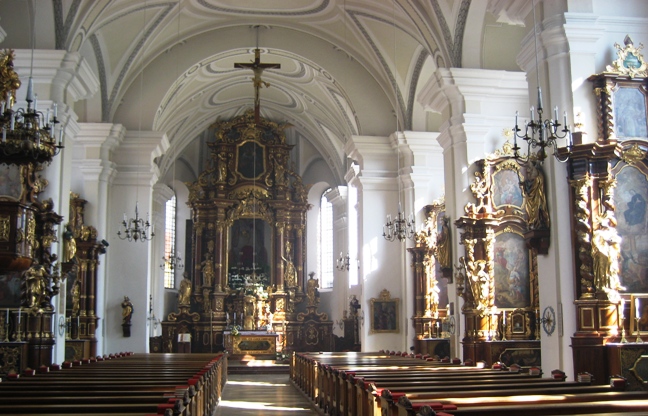 If you have time for a little diversion on your way to or from Straubing or Bogen... make this stop.
Mark